Back to news list
MicroMax's Patent Application for an Innovative Method of Housing and Layout of PC/104 Boards Inside an ATR-chassis with Conduction Cooling Has Been Admitted to the Examination
January 25, 2016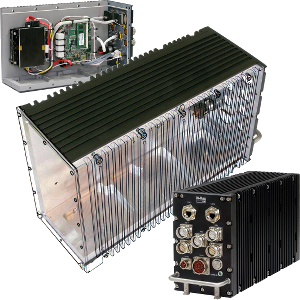 New York, January 25, 2016 — MicroMax's patent application for an innovative method of housing and layout of PC/104 boards inside ATR-chassis with conduction cooling has been admitted to the examination.

MicroMax has developed an innovative layout and method for building aircraft automation devices inside an ATR-chassis (Air Transport Rack) with conduction cooling using PC/104 electronic modules. The development allows significant simplification of avionics construction, reduced cost and time to market, and improved operational performance of the computer system (efficiency, operating temperature, and ingress protection).

Samuel Abarbanel, MicroMax president, states: "Patent protection for the technology will strengthen our ability to supply customers with complete systems built in the ATR-enclosure as well as provide developers with the enclosure itself as a base for their own projects. The fact has already induced positive reaction from our customers."

MicroMax provides a fully sealed rugged chassis (IP66) for aircraft, marine and vehicle applications that boasts high performance. Weighing only 4.4 kg (less than 10 pounds), the enclosure is able to house up to 8 PC/104 boards and dissipate up to 95 W of power.

Temperature tests of the M-Max 810 PR/MS3 ATR-system fully confirmed excellent operating characteristics using design parameters with the technology.