Back to news list
Diamond's JUPITER-MM-5000 Power Supply Family Expanded
March 29, 2016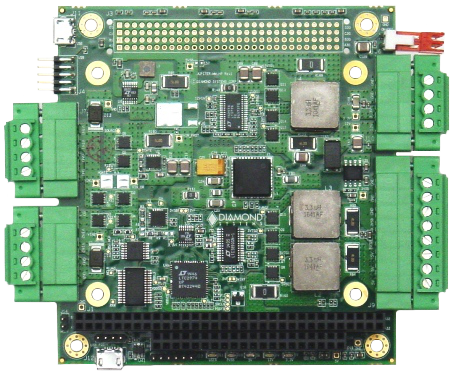 Sunnyvale, CA — March 29, 2016 — Today Diamond Systems Corporation, a leading global supplier of compact, rugged, I/O-rich embedded computing solutions for real-world applications in a broad range of markets, announced the extension of its line of Jupiter-MM-5000 high-efficiency, high-precision family of DC/DC power supply modules which were announced earlier in January

New intelligent members of this rugged power supply family offer up to 218W of +5VDC, 12VDC, and +3.3VDC power in either the compact PC/104 form factor or PC/104-Plus form factor and an advanced system controller for complete software control of all power supply functions.

About Diamond Systems
Diamond Systems is more than an embedded computer board vendor. We provide support for your embedded systems project from design to manufacturing to system integration to logistics to lifecycle support. Learn more about our extended services. Our in-house technology base is one of the widest in the embedded computing industry.