Back to news list
The New micromax.com
July 15, 2019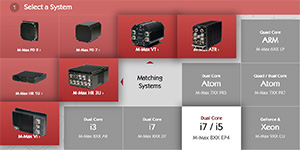 New York, July 15th, 2019. We are pleased to announce that we have upgraded our site, micromax.com. This is our most significant update in the last few years.

Our site not only provides company and product information, it now serves as a useful tool to our customers and those interested in our family of M-Max computer systems. Utilizing input and comments from customers, colleagues and partners, we have designed a new graphic tool to help you build the ideal system for your requirements from our ever growing family of systems.

Returning clients will notice the new names of the M-Max Systems and diversity of processors which are now available as performance options. It simplifies the choice of the appropriate M-Max System and makes project discussion more constructive.

We welcome any comments, suggestions or questions on our site. Simply press Ctrl+Enter and let us know the issue.