Back to news list
Upgraded M-Max 400 USO-U Systems are Ready to Ship
February 1, 2021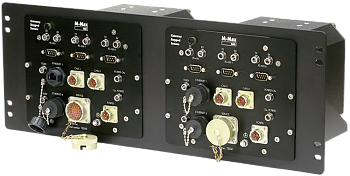 New York, February 1st, 2021 — The first batch of the upgraded and improved M-Max® 400 USO-U systems has passed all necessary inspections and shipped to the customer.
M-Max® 400 USO-U is a significantly upgraded version of our M-Max® 400 ST/USO system, which has proved extremely successful on stationary objects of railway infrastructure.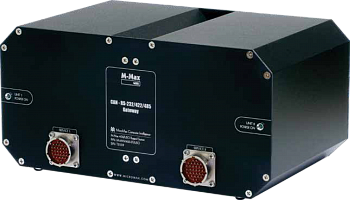 The system provides error-free data processing for railroad signaling systems. M-Max® 400 USO-U consists of two independent units that repeatedly synchronize / swap data and perform a series of cross‑checks.
MicroMax's engineers, in collaboration with a user's team, have implemented the following upgrades to the system:
To achieve interchangeability both subsystems were separated into two independent units combined in a frame for 19″ rack mounting.
LED indicators for all necessary parameters have been added to the front panel.
To increase maintenance abilities, the system was modified to enable replacement of the RTC batteries and data storage without removal of the entire frame from the rack.
Watchdog timer has been added to the power supply.
All external interfaces and input power for the subsystems are now galvanically isolated.
M-Max® 400 USO-U is designed for a secure wireless transmission of automatic locomotive signalling without the use of rail circuits, therefore dramatically increasing the distance of awareness of the train engineer and as a result allows up to 25% increased average train speed without any substantial capital expenses. The system was successfully live tested.