Connect Tech
Wide range of high quality, cost-effective connectivity solutions

Country: Canada
Connect Tech products in MicroMax's catalog
Since 1985, Connect Tech has provided the globe with high quality, cost-effective connectivity solutions. Committed to excellence in both product design and customer satisfaction, Connect Tech continues to build on a reputation for manufacturing high performance multi-port serial adapters, wireless radio modems, reconfigurable FPGA & Digital I/O products, as well as, engineering tools and Ethernet-to-serial devices for the Industrial and Embedded PC market.
Below are just a few examples from the vast range of Connect Tech products: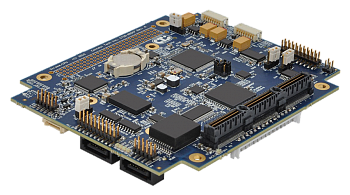 Xtreme/SBC
PCIe/104 Single Board Computer

Connect Tech's Xtreme/SBC is a small single board computer that utilizes the PCIe/104 form factor with 4×1 PCIe lanes. It conveniently provides on‑board connectors allowing for instant access to a variety of features including 2x SATA, 1x Gigabit Ethernet, 4x USB 2.0, LVDS and VGA Video, and 2x RS-232 and 2x RS-422/485. This SBC offers a variety of embedded processor solutions including AMD, Intel Atom, Freescale, Texas Instruments, NVIDIA and VIA. See more...
---
Rosie
Embedded System with NVIDIA Jetson TX2/TX2i

Connect Tech's Rosie is a small form factor, rugged embedded system based on the NVIDIA Jetson TX2/TX2i. It also provides USB, HDMI, Gigabit Ethernet, WiFi, and Bluetooth capabilities all with IP68 rated Ingress protection. Custom face plates are easily accommodated using Connect Tech design services. Rosie is designed to MIL-STD 810g and DO-160G harsh environments. See more...
---
COM Express Type 7 + GPU Embedded System
Embedded System

The COM Express Type 7 + GPU Embedded System from Connect Tech combines Intel® Xeon® D (Server Class) and Intel® Atom™ C3000×86 processors with high-end NVIDIA® Quadro® and Tesla® Graphics Processing Units (GPU) all into a small form factor embedded system. See more...
---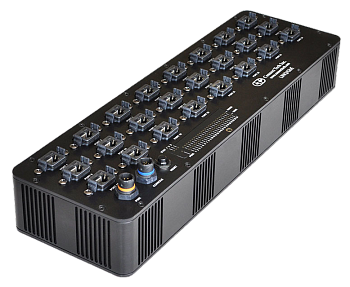 LINQ/GbE
Rugged Managed Ethernet Switch Box

LINQ/GbE is a Rugged Managed Ethernet Switch Box. LINQ/GbE series of products offers 12 or 24 Ethernet ports of 10/100/1000 Mbps. Using the Microchip switch engine VSC7429, users have access to a wide range of Layer 2+ Switching features including but not limited to VLAN support, IPv4/IPv6 multicast, QoS, link aggregation and more. LINQ/GbE uses a rugged enclosure design that is rated IP68 using solid Aluminum Alloy construction ideal for harsh high-shock and vibration environments. See more...