Back to results...
M-Max Platforms Roadmap
M-Max Family Of Rugged Platforms

Vendor:
MicroMax Computer Intelligence
The platform is not a standard model of a computer, a system can be ordered based on a certain platform with a certain amount of I/O ports that does not exceed the highest number available.


M-Max Family Of Computers
Built To Work Under Extreme Conditions:
Low and high temperature range (From −40 to +75 °C)
Protected from dirt, dust and moisture (up to IP66)
Vibration and Shock (6g/ 40g)
Major Features:
Exceptional reliability due to absence of moving parts (Up to15years of service)
Very high availability— frequency of required system maintenance is over 7 years
Passive cooling system, no outside air intake
Custom built systems
Two levels of shock and vibration isolation

M-Max Systems are built with our patented technology to dissipate excessive heat from computer boards and other electronic devices working in high vibration environments. This patented design enables the removal of heat from electronic components housed on a circuit board vibroinsulated from an enclosure.
What is The M-Max Platform?
PLATFORM is a base model with a set of basic features.
Basic Features:
Performance of CPU and GRU cores
Type and available range of RAM (min / max)
Type and size ofavailable storage (min / max)
Types and number of available I/O ports (min)
Resilience to external factors ( min / max)
Power Consumption (min)
Platform — Product

Project Flow: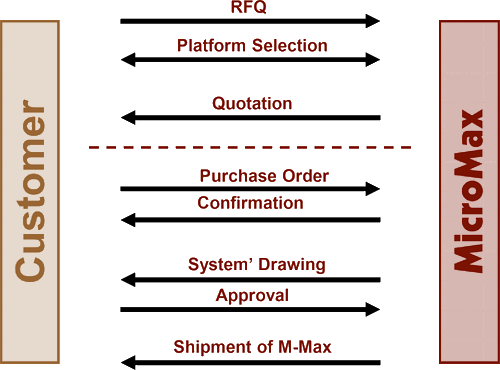 Loading data...

Subscribe to our newsletter
You have successfully subscribed
Now you can receive newsletters