Back to news list
MicroMax Announces Production of the High Performance Platform M-Max 800 EP2/PLT
April 20, 2015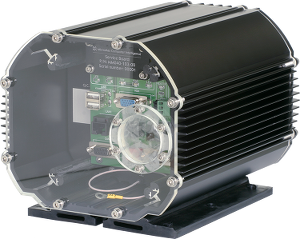 The
M-Max 800 EP2/PLT
is designed for rapid deployment of customized systems having their own sets of PCI-104 expansion boards and external connectors. The base platform includes: 2x CAN, 2x 10/100 Mbit Ethernet, Gigabit Ethernet, 2x USB 2.0, and VGA. The base platform is equipped with an integrated heating system and allows installation of additional heating systems for customer boards. The platform can be equipped with a service board having connectors for all installed interfaces and indicator options, and it supports an optional transparent front panel allowing access to the connectors for visual monitoring of system operation during chamber testing. The platform is based on a high-performance
M-Max 800 EP2
with Intel Dual Core i7 2.8 GHz CPU.
Sam Abarbanel, President of
MicroMax
, notes: "This new addition to our
M-Max
family of rugged computers greatly increases the expandability of M-Max systems. It allows our customers to add expansion boards of their choice as well as giving them the capability to install their own connectors. The high performance
M-Max 800 EP2/PLT
platform expands our customers' ability to apply our product line to an even wider scope of applications. This fully sealed fanless platform illustrates MicroMax's industry leadership in high-reliability, rugged systems and demonstrates the continued potential of the PC/104 Form Factor."
The Dual Core Intel i7 based
M-Max 800 EP2
is a rugged industrial computer. It provides reliable operation in tough environments including transportation (air, marine, ground and rail), mining and processing applications. While providing excellent shock and vibration resistance, the
M-Max 800 EP2
can operate under extreme temperatures (-40°C to +65°C) and high dust and humidity (IP66 Rated). Its high performance features include excellent 2D and 3D graphics capabilities through VGA interface. Data storage options include a variety of industrial SSDs with RAID functionality.
Mechanical excellence: The
M-Max Family
of PC/104 fully-ruggedized aluminum chassis offers high reliability through its design for maintenance-free fanless operation. It uses natural convection and conduction cooling in accordance with MIL-STD-810 standards. The
M-Max Family
chassis comes in a variety of sizes (4″ to 18″ length) and allows integrating additional PCI / PCI Express boards in the PC/104 Form Factor. By using COTS components, the
M-Max Family
chassis supports configuring for compliance with a wide variety of airborne, marine and ground vehicle applications. In addition,
MicroMax
can easily modify the basic enclosure to meet custom requirements for the front / back panels, connectors, mounting hardware, and more.
MicroMax excels
as a manufacturer of industrial computers by taking a customized approach to each client. Between its off-the-shelf models and ability to design
M-Max
systems to fit customer-specific technical requirements,
MicroMax
helps system designers solve problems and build solutions.
MicroMax Computer Intelligence
was founded in New York, USA, in 1979. It specializes in designing and manufacturing of embedded solutions for harsh environments, systems development and distribution of industrial computing and communication products.