Back to news list
MicroMax Announces the Flexible High Performance Platform M-Max 800 EP2/FL
May 12, 2015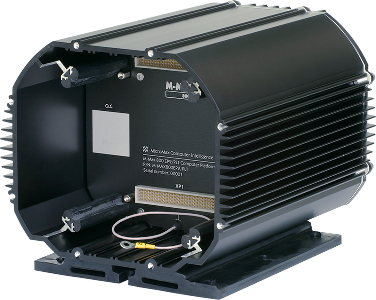 New York, May 12, 2015 —
MicroMax
announces the
Flex version
of their high performance platform M-Max 800 EP2/PLT —
M-Max 800 EP2/FL
. This less expensive version features expandability with
additional I/O boards
as well as a selection of external connectors. The Flex platform allows quick deployment of a customized system.
The flexible version of the high performance computer platform,
M-Max 800 EP2/FL
is based on successful deployment of
M-Max 800 EP2/PLT
. It is designed for rapid deployment of a complete customized system having
more expansion I/O boards
than M-Max 800 EP2/PLT. This platform can house
up to 4 PCI-104 boards
.
The platform features
Intel Dual Core i7 2.8 GHz CPU
equipped with
Gigabit Ethernet, 2x USB 2.0
and
VGA
interfaces. All the interfaces are accessible through a
120-pin connector
or a
service board
having connectors for all installed interfaces and indicator options (optional). Special transparent front panel with a membrane window allows access to the connectors for visual monitoring of system operation during chamber testing.
Sam Abarbanel, President of MicroMax, notes: "The need for expandability and quick deployment of an off-the-shelf solution without considerable expense, encouraged us to develop this less expensive, but versatile, version of the platform. This light high performance platform with passive cooling, as well as all the other systems from our
M-Max
family of rugged industrial computers, is designed for operation in harsh environments. MicroMax once again proves its high reputation as a developer and manufacturer of highly reliable computer systems for critical applications. Our customers will be able to appreciate the true value of the
M-Max 800 EP2/FL
. We expect that it will be in high demand for providing a variety of off-the-shelf industrial and transport solutions."
The highlights of this computer and the most M-Max systems are: excellent shock and vibration resistance, ability to operate under extreme temperatures (
-40°C to +65°C
) and high dust and humidity (
IP66 Rated
). Data storage options include a variety of
industrial SSDs with RAID functionality
.