Back to news list
MicroMax to Exhibit the M-Max Systems Product Line at DSEI 2019
June 26, 2019
New York, June 26, 2019 — MicroMax announced that it will exhibit its rugged computer systems at DSEI 2019 (Defence & Security Equipment International), September 10th to 13th in London, UK.

MicroMax's newest systems extend their M-Max platforms line. MicroMax will demonstrate new extremely rugged systems, especially designed to house PC/104 boards to build high performance systems using passive cooling.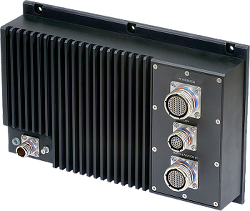 One emerging star is MicroMax's Quad Core rugged industrial computer with data acquisition features, the M-Max VI. Based on the VITA 75 standard, it has been certified to comply with MIL-STD-810G and airborne MIL-STD-704F. The system is also designed to meet MIL-STD-461F. Providing shock protection up to 40g and vibration protection up to 2.5g, the M-Max VI is IP66 rated and can operate under extreme temperatures from −40 to +70 °C, dust and humidity.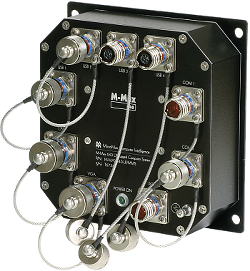 Also on hand is the M-Max PD 2, a small size, low weight and ultra low power consumption ARM based rugged industrial computer offering operation at a minute 4 watts. Designed for reliable operation in harsh environments, it utilizes MicroMax's patented technology for passive cooling.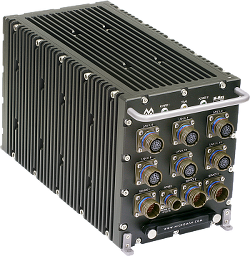 Another featured system is the M-Max ATR — An ATR type rugged computer system for mission-critical applications incorporating three high performance i7 CPUs, an embedded 16-port switch and a removable SSD into one highly rugged sealed enclosure.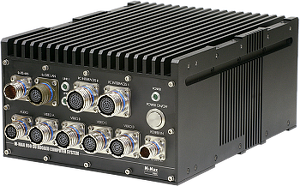 Also of interest is the M Max HR 1U and HR 3U systems family. These systems are built on fully-ruggedized 19/2"-type aluminum chassis, which are fanless and use natural convection and conduction cooling in accordance with MIL-STD-810 standards. COTS technology components allow configuring the systems to comply with a wide variety of airborne, marine and ground vehicle applications.

If you plan on attending DSEI, please stop by and see the newest products in the M-Max arsenal of rugged high performance systems. To register, go to www.DSEI.co.uk/register. Use our exhibitor guest code HUB001 to register free of charge before June 30, 2019. After June and through August 31, the guest code will grant £50 off the current rate card fee. We are located in the USA Pavilion at the stand N4-278 (updated location).

MicroMax, as a manufacturer of industrial computers, takes a customized approach to each client. Our engineering group can design M-Max systems to fit customer-specific technical requirements.