Kvaser AB
Сomplete family of bus interfaces, data loggers and add-on boards for CAN (Controller Area Network) and related networking technologies
Country: Sweden
Kvaser products in MicroMax's catalog
Kvaser covers a broad spectrum of competence and capability in CAN, with development of innovative and creative CAN products tailor-made for the engineer. Our products are spread in 18 segments, and our own strength and strategic partnerships enable us both to compete and to collaborate in all international markets. Kvaser has the world as its market, but research, development and production are carried out principally in Sweden.

We began in the early 1980s to specialize in Distributed Embedded Control Systems. A few years later the CAN protocol was published and the first CAN chip became available. Our founders quickly realized the excellent features of CAN, and made the strategic decision to dedicate its resources to CAN solutions, and became one of the very first companies in the CAN industry.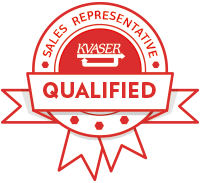 MicroMax Computer intelligence is a qualified sales representative of Kvaser's products.

Loading data...

Subscribe to our newsletter
You have successfully subscribed
Now you can receive newsletters