Kvaser AB
Сomplete family of bus interfaces, data loggers and add-on boards for CAN (Controller Area Network) and related networking technologies
Country: Sweden
Kvaser products in MicroMax's catalog
Kvaser covers a broad spectrum of competence and capability in CAN, with development of innovative and creative CAN products tailor-made for the engineer. Our products are spread in 18 segments, and our own strength and strategic partnerships enable us both to compete and to collaborate in all international markets. Kvaser has the world as its market, but research, development and production are carried out principally in Sweden.

We began in the early 1980s to specialize in Distributed Embedded Control Systems. A few years later the CAN protocol was published and the first CAN chip became available. Our founders quickly realized the excellent features of CAN, and made the strategic decision to dedicate its resources to CAN solutions, and became one of the very first companies in the CAN industry.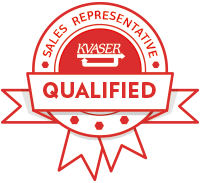 MicroMax Computer intelligence is a qualified sales representative of Kvaser's products.
Below are just a few examples from the vast range of Kvaser products: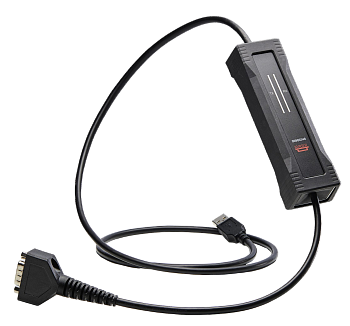 U100
CAN/CAN-FD to USB Interface

The Kvaser U100 is a robust, single-channel CAN/CAN FD to USB interface with reinforced galvanic isolation that squarely addresses the needs of the evolving automotive development market.

Fully compatible with J1939, CANopen, NMEA 2000® and DeviceNet, this is the first in a new range of interfaces that is also suited to rugged applications in marine, industrial, heavy duty vehicle and heavy industries. See more...
---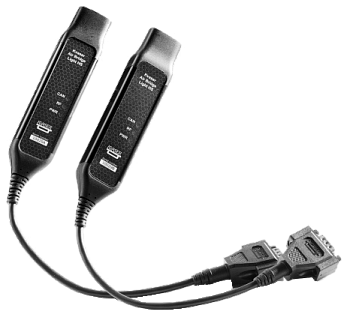 Air Bridge Light HS
Air Bridge Light HS. A preconfigured pair of units that acts as a wireless CAN bridge

Kvaser Air Bridge Light HS is a configuration-free wireless CAN bridge that achieves predictable latency, without sacrificing stability or range.

Comprising a preconfigured pair of plug-and-play units to rapidly exchange raw CAN data, the Kvaser Air Bridge Light HS is designed for environments or situations that make wired connection unsuitable or challenging e.g. between two moving parts that are connected by CAN. See more...
---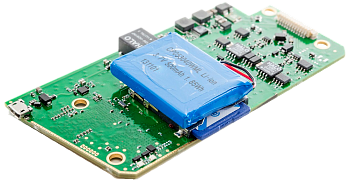 Memorator Pro 5xHS CB
High-performance CAN bus interface and standalone datalogger

Kvaser Memorator Pro 5xHS CB is a five channel, high performance, CAN (controller area network) bus interface and standalone datalogger that allows users to monitor and collect data from up to five CAN channels using just one device. It is supplied 'bare board' i.e. without a housing, and can thus be built into any system. The Memorator Pro 5xHS CB supports CAN FD. See more...
---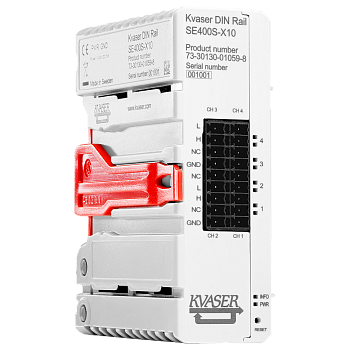 DIN Rail SE400S-X10
Ethernet to CAN/CAN FD interface for DIN Rail mounting

The Kvaser DIN Rail SE400S-X10 is a multichannel, programmable Ethernet to CAN/CAN FD interface for DIN Rail mounting. This device has 4 CAN/CAN FD channels and supports up to 4 optional Kvaser DIN Rail SE400S-X10 I/O add-on modules of which there are three different types; analog, digital and relay.

Ideal for automotive test cell or end-of-line production test applications, the SE400S-X10 can download and run programs created in the Kvaser t programming language, such as diagnostics routines to test automotive body control modules. See more...