Mach Systems
Embedded systems – PCB design, firmware development, certification, prototyping and manufacture of small and large series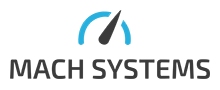 Country: Czech Republic
Mach Systems products in MicroMax's catalog
MACH SYSTEMS s.r.o. are experts in development of embedded systems, IT solutions, and automation.

They design and develop embedded systems — PCB design, firmware development, certification, prototyping and manufacture of small and large series.

They specialize in embedded and in-vehicle networking and they develop and offer communication stacks and solutions for test bench and diagnostics tools and utilities for CAN/CAN FD, LIN, FlexRay, SAE J1939, CANopen, SAE J2716, and Automotive Ethernet. They also offer a variety of CAN, CAN FD, LIN and FlexRay interfaces, gateways, converters and PC tools for diagnostics, monitoring and simulation.

The company delivers control systems and provides industrial automation services.