Back to news list
MicroMax to Exhibit at Embedded World 2020 in Germany. New location
February 18, 2020
New York, February 13, 2020 — MicroMax announced that it will exhibit its new line of rugged computer systems at Embedded World 2020, February 25th to 27th in Nuremberg, Germany.

MicroMax will show four of their extreme rugged computers — all designed to house PC/104 boards — high performance using passive cooling.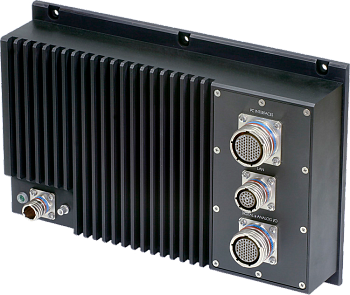 The M-Max VI PR7 is a Quad Core rugged industrial computer with data acquisition features for tough environments. The enclosure is designed according to the VITA 75 footprint and can be mounted on different vehicle types. The lightweight compact sealed case with fanless heat dissipation resists contamination and humidity. The system has been certified to comply with MIL-STD-810G, MIL-STD-461F and airborne MIL-STD-704F.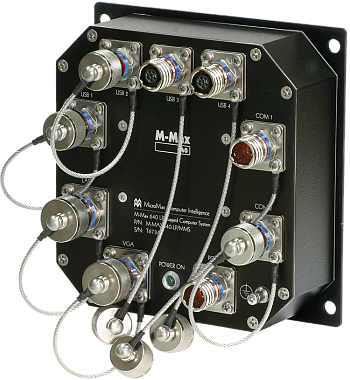 The M-Max PD2 LP is a small size, low weight and ultra-low power consumption ARM based rugged industrial computer offering operation at a minute 4 watts. Designed for reliable operation in harsh environments, it utilizes MicroMax's patented technology for passive cooling and can operate under extreme temperatures from −40 to +70 °C, dust and humidity. The M-Max PD2 LP features 2D and 3D graphics capabilities via VGA interface. Data storage options include industrial grade SSDs.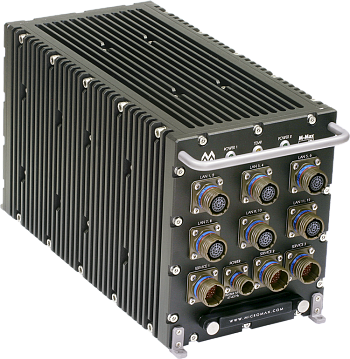 The M-Max 400 TBT is an ATR type rugged computer system for mission-critical applications incorporating three high performance i7-based single board computers, an embedded 16-port switch and a removable SSD into one highly rugged sealed enclosure. Power and system I/O signals are brought out through lightweight, high-density MIL-DTL-38999 connectors.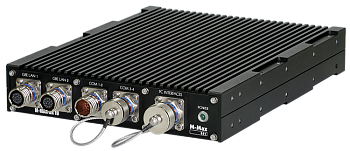 The fourth system is our M-Max HR 1U DT. It is a high-performance compact rugged computer based on Intel's Dual Core i7 CPU. The fully-ruggedized fanless 19/2"-type aluminum chassis uses natural convection and conduction cooling in accordance with MIL-STD-810 standards. The versatile mechanical design of the enclosure allows combining several systems into one assembly either side by side or by stacking, as well as mounting on a flat surface or into a 19″ rack.

We will be located at the Open Systems Media stand 1-500 in Hall 1 (updated location), and would like to invite you to meet one-on-one with the designers and engineers of our unsurpassed M-Max systems.

MicroMax, as a manufacturer of industrial computers, takes a customized approach to each client. Our engineering group can design M-Max systems to fit customer-specific technical requirements.