Diamond Systems Corporation
Based in the USA with a global engineering and manufacturing network, they are experts at design and manufacturing of custom rugged embedded solutions

Country: USA
Diamond Systems products in MicroMax's catalog
Diamond Systems is an established provider of embedded computer boards and systems for a wide range of industries including industrial and medical. Their product lines include Nvidia Jetson carriers and systems, x86 embedded computer boards and I/O, managed 1G/10G Ethernet switches, and rugged systems. Based in the USA with a global engineering and manufacturing network, they are experts at design and manufacturing of custom embedded solutions using their extensive library of proven engineering solutions and wide supply base acquired over 30+ years of operation.
Diamond Systems products in MicroMax's catalog
Below are just a few examples from the vast range of DSC products: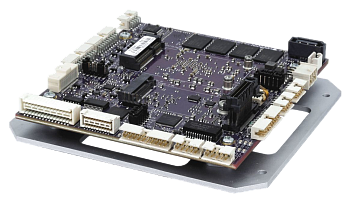 Saturn
Rugged Apollo Lake x5-E3940 SBC with Data Acquisition and PCIe/104 Expansion

Saturn combines a feature-rich Atom‑class processor‑based SBC with a professional-quality industrial analog and digital data acquisition subsystem and flexible I/O expansion in a single board designed for rugged applications.

Saturn was designed from the ground up with a comprehensive set of features to meet the challenges of rugged environments and applications. See more...
---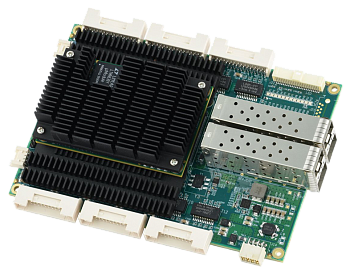 EPS-24G4X
Managed 28-Port Gigabit Ethernet Switch with 4x 10G SFP+ Ports

The EPS-24G4X is a managed Ethernet switch based on Diamond's EPSM-10GX4 switch module. The switch implements all features of the EPSM-10GX4 Ethernet switch module, including 24×10/100/1000Mbps copper ports and 4×10Gbps SFI ports accessed via SFP+ sockets.

Depending on the ordering configuration, the switch contains embedded software supporting Layer 2 switching, Layer 3 routing/switching, and optional IEEE1588 PTP operation. See more...
---
Geode
Quick-Ship Easy-Expansion Rugged Systems

Geode offers easy customization and quick availability for rugged computers due to its novel architecture that includes pre-integrated expansion connectors for easy addition of I/O, plus the use of COM Express modules to support flexible CPU choices. With Geode you can add up to 3 I/O boards in the system without requiring any change to the enclosure or cabling.

The elimination of custom enclosure and cabling design effort dramatically reduces up-front costs and delivery times, and the resulting use of common components across multiple product configurations helps keep production costs down and facilitates the production of small quantities for pilot or small-run programs. See more...
---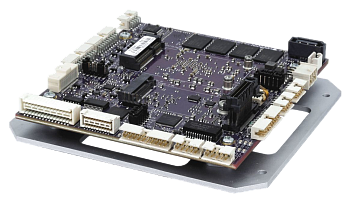 Jupiter-MM-7000
Rugged PC/104 Power Supplies

The JMM-7000 family provides compact, rugged, MIL‑compliant DC power in the popular PC/104 form factor. JMM-7000 models offer compliance to a range of standards, including MIL‑STD‑461, MIL‑STD‑704, MIL‑STD‑1275, MIL‑STD‑810G, and DO-160. Optional 500V isolation, brownout protection, and supercapacitor-based UPS enhance these supplies' utility in compact airborne, land, and sea vehicle electronic systems.

The JMM 7300 series provides full MIL standards compliance. The depopulated JMM 7000 series are intended for use in commercial industrial applications where backup power or isolated power is required. See more...