Ballard Technology
Ballard Technology is a leader in the development and manufacture of electronic hardware and software for aerospace, industrial, and commercial applications.

Country: USA
Ballard products in MicroMax's catalog
Ballard began supplying avionics databus interfaces to the aerospace industry in 1986, and was one of the first to realize the potential in using standard computers as the host for specialized test equipment.

That spirit of innovation is clearly visible today in Ballard's advanced board, box, and software solutions for embedded, test, and simulation applications. By producing quality, easy-to-use products, delivering standard products from stock, and providing free, world-class customer support, Ballard Technology has won the loyalty of industry, military and government users worldwide.
Ballard products in MicroMax's catalog
Below are just a few examples from the vast range of Ballard products: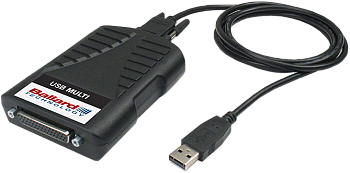 USB Multi
USB 2.0 Avionics Interfaces for Multiple Protocols

The USB MULTI family of pocket-sized USB adapters enable computers to communicate with, simulate, test, and monitor avionics equipment and systems.

These rugged USB 2.0 peripherals feature a combination of different protocols in a single device. This provides greater convenience and cost savings when interfacing to multiple databus types. They are compatible with virtually all modern PC laptop, desktop, and tablet computers, and all power necessary for operation is provided via the single USB port. See more...
---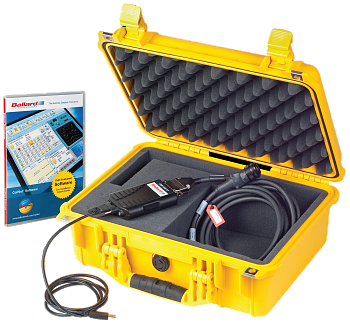 TS 717
USB 2.0 Test Sets for ARINC 717 & 429

The TS 717 Test Set for ARINC 717 is a convenient, easy-to-use tool for test and maintenance of aircraft systems that are tied to the Digital Flight Data Recorder (DFDR). The compact interface/cable hardware is conveniently stored in a rugged carrying case for easy transport and quick deployment.

To use, simply connect one end to the aircraft test plug, the other to the USB port on any Windows® computer, and the accompanying CoPilot software displays the user-specified data received from a Digital Flight Data Acquisition Unit (DFDAU) or DFDR output databus. See more...
---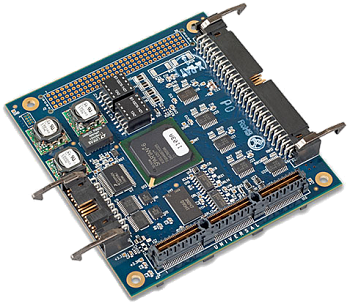 PE1000
PCIe/104 & PCI/104-Express Avionics Interface Cards

These rugged cards provide the capability to reliably communicate with and monitor avionics equipment and systems. The family includes models with single and multiple protocols in an assortment of channel counts and functionality. A single card can provide all the avionics functionality needed for most applications.

PE1000 interface cards use Ballard's time-tested 5th generation avionics protocol engines with bus mastering and a large 32-MB built-in memory to yield high performance. All models include sixteen avionics level input/output discretes and IRIG time synchronization/generation. See more...
---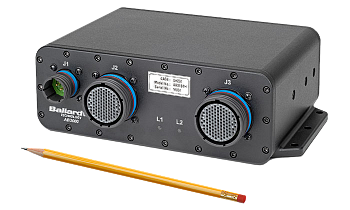 The AB3000 Series
Highly flexible Intel Atom based computer for demanding aerospace and ground mobile environments

The rugged AB3000 is a family of compact, conduction‑cooled computers for use in demanding environments. These versatile systems include many built-in standard peripherals, avionics databuses, and user interfaces, as well as PMC expansion capability.

With the addition of application software, the AB3000 provides a readily available Commercial Off-The-Shelf (COTS) solution to challenging interface, bridging, control, and audio/display problems. The AB3000 is small and lightweight for easy integration into today's modern aircraft, UAVs, and ground mobile platforms. See more...